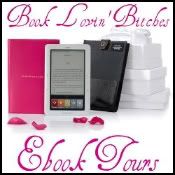 Hey, I'm Toni LoTempio, paranormal romance/YA fanasy author! I'd like to thank you for letting me guest post
today! 
First I'd like to tell you all a little bit
about my latest book, RAVEN'S KISS.
Some people might not like Raven at first
glance. She's a moral girl who was turned into a Shapeshifter from a demon's
bite, and she's a little bitter, to put it mildly. When her boss suggests she
take a little "vacation" she runs smack dab into a mystery that she hopes will
lead her to finally capture the demon who turned her. Raven discovers a portal
that leads her into parallel time – a world where the people she knows lead
vastly different lives.
She also meets the Recovery Captain in that
world – a six foot redheaded Scotsman named Finn McPhee. (fun fact: I named
this character after HP Mallory's son). Although they butt heads at first, they
can't deny their attraction to each other, an attraction that deepens as they
get closer and closer to unraveling the mystery surrounding the connection
between Raven and a rash of serial killings…..


And don't you just love that cover! It was
designed by the fabulous Kimberly Killion!
How did I get into writing? Well, I've
dabbled in it since I was very young. I used to read Superman comic books and
then rewrite the ending when I didn't like it (usually making Supes much more
romantic with Lois) I actually wrote a novel while in High School that
eventually, 40 years later and about twice as many rewrites, was published (Witch's
Pawn, Echelon Press) but then I got married and as they say, life got in the
way. Fast forward about twenty years, and I was at a seminar with a friend. We
were emailing back and forth and she said to me, "You know, you should be a
writer". That's when it hit me – I am! 
Then began more writing, and the arduous
search for an agent (which I finally got in 2008 – unfortunately, it didn't
last long). Last year, on the advice of HP Mallory, I self published NO REST
FOR THE WICCA – and here I am today! 
You can find out more info on my books and
upcoming events on my website, www.tonilotempio.webs.com, or on my blog www.catsbooksmorecats.blogspot.com (Actually, it's Rocco's blog but he does
let me post) I am also the suspense columnist for NIGHT OWL REVIEWS MAGAZINE,
so if you're a suspense author or if you have a suspense author you'd like me
to do a column on, feel free to contact me at tlotempio@aol.com.
And while I have your attention I'd like
to take this opportunity to mention a fundraiser I'm hosting this month for one
of my favorite charities, KIDS NEED TO READ!
KNTR is a charity based out of Arizona that
was co-founded by actor Nathan Fillion (Castle, Firefly). Kids Need to Read was
established to fight illiteracy by sending exciting new books to underfunded
schools and libraries across the United States, as well as to other
organizations that provide literacy support to children, particularly
disadvantaged children. Their growing foundation does as much as it can to get
children excited about reading. Their primary mission is to give books to
institutions that lack the proper funding to purchase any themselves. They
accomplish this by carefully selecting the books to be books of the highest
quality reading material, so they will spark a high level of interest in the
children who have access to them. It does no good for a child to start reading
a book that is poorly written, only to put it down and decide reading is a
bore. This high standard sets Kids Need to Read apart from many literacy programs.

All sale proceeds from my YA and a portion
of the adult will be donated to this charity during May. Please spread the word
and help us show support for this wonderful charity! (All you CASTLE lovers –
this is Nathan Fillion's charity!)
Once again, thank you all for reading, and
you can look forward to many more "indies" in the months ahead!


Toni C. LoTempio, Author
Are you interested in reading this book? Well Toni was kind enough to offer one lucky reader of the blog a chance to win your choice of either a print or e-book copy of Raven's Kiss. See the rules and details below:
Rules and Details for Giveaway:
Giveaway is open to US and Canada residents only

Books will be sent directly from Toni. 

You

MUST

leave a comment with your

e-mail address

if it's not on your profile so I can contact you if you win.

Giveaway ends May 27th